Featured review

Gary with Red Bloom is so wonderful! He stepped in when our realtor was out of town and was super helpful and accommodating in the craziness that is the triangle real estate market right now! He patiently helped us through the whole offer process and made sure I was comfortable with everything each step of the way. We so appreciate his support from beginning to end!

– Jess A.

---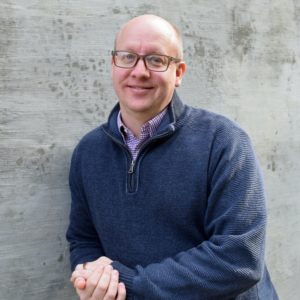 Gary A. Miller, REALTOR®
After 25 years in higher education, I began a second career in real estate. I'm a helper by nature, and serving others is simply part of who I am. I receive great satisfaction and joy from seeing others reach their goals. My background as an advisor and counselor provides me the skill and empathy needed to deeply focus on your needs and desires. You can rest assured that my leading objectives will be to help you make the best deal and make it all an enjoyable process.
I first moved to Chapel Hill in 1994.  While people are often brought to the area by the universities, the hospitals, or companies in the Research Triangle Park, I actually moved here to play in a band! Soon, I began working at UNC, and by the late 1990s my music career had waned, and my higher education career took off. That career led me away from the Triangle twice, but each time I quickly moved back, which is a true indicator of how much I love it here!  I currently live in the Little Ridgefield neighborhood in Chapel Hill, and I adore my neighbors and our little community-within-community.  
All of that love and enthusiasm for this area and dedication to helping others will be part of how I approach a home sale or purchase with you.
If you're new to the area, you'll love it here.  The Triangle offers so much, no matter what your interest are.  For example, photography has long been a hobby of mine, and I adore walking the many trails of this area, capturing all the beauty of each season. I also love bicycling the greenways and kayaking the flat waters of the Triangle. The music lover in me can't get enough of the local music venues. If you already live here, then you know how great it is, and I can't wait to learn more about what your favorite things about living here.
A few other things about me that might interest you… In my free time, I still play and record music, and I've been fortunate to have my compositions featured on more than 50 television shows, including The Voice, American Pickers, and Tiny House Nation.  Finally, I am very fortunate to have been able to travel globally in recent years – my favorite destination so far has been The Netherlands.
---

Read more reviews of Gary A. Miller, REALTOR®

Gary has a way of communicating effectively with everyone, making it both fun and easy. He is incredibly encouraging, and I feel so fortunate to have had the chance to work with him. – Katherine N.

Gary was fantastic! He was really attuned to the emotions I was experiencing which I think is really important and not something that everyone would do. His suggestions were really helpful and, because he was attuned to how I was perceiving things, we were able to talk through some options that really made sense to me. Highly recommended! – Grayson R.

Gary is ridiculously personable and relatable. He is always willing to brainstorm and asks important questions. – Lisa M.

Gary was extremely knowledgable, charismatic, and helpful. He was incredibly easy to talk to and made it very comfortable.  – Nathan W.